Sony Jonà - Sorceress Heroine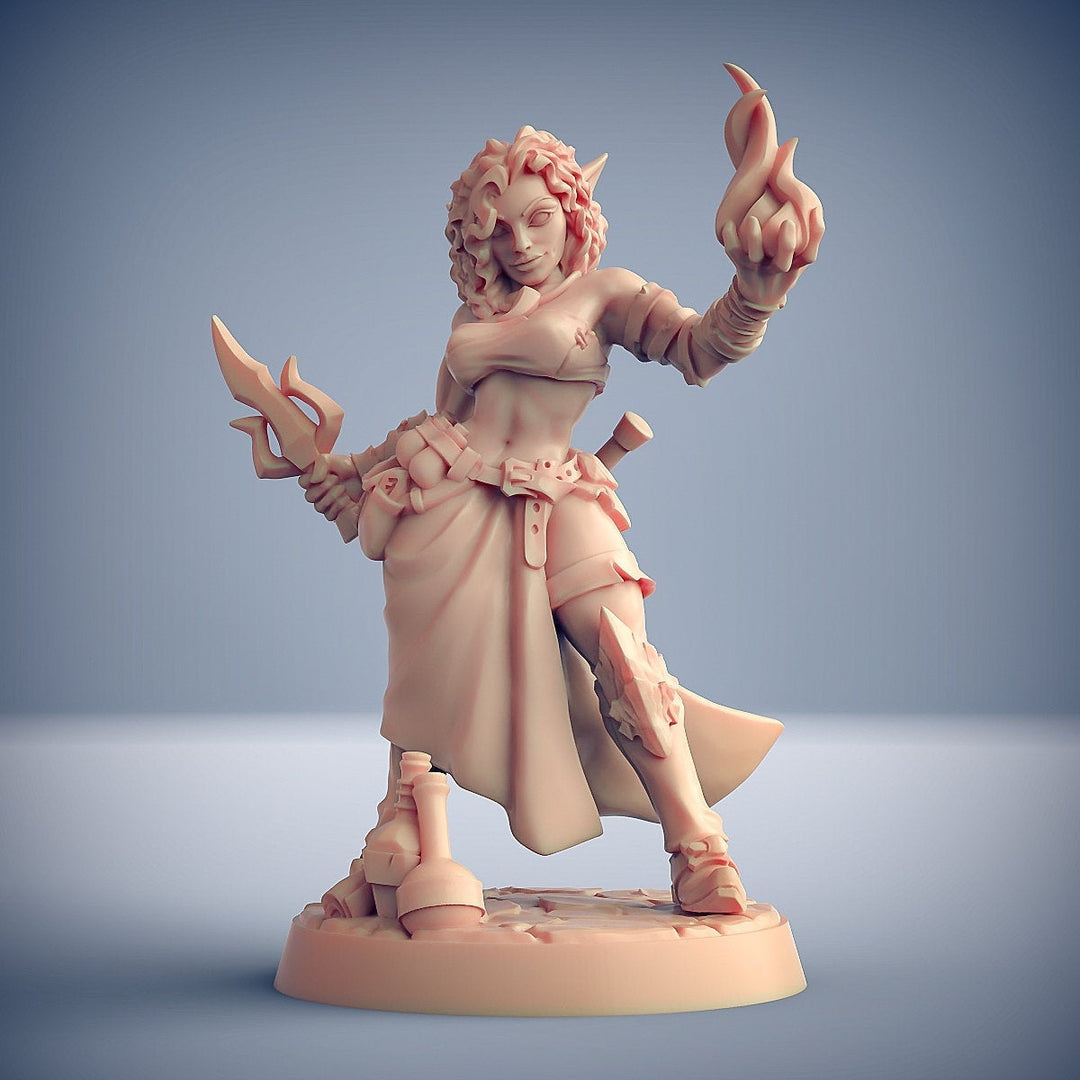 Sony Jonà is a young beautiful Ash Alfar from a prestigious family in the Tyrant-God high city of Nikeza. After the death of her family by an executor hired by a rival family, she fled out of the city in disguise. Currently allied with the infamous Troubles in Taverns group of adventurers, her main objective is to gather a group of mercenaries big enough to take back her rightful place in the city of the Tyrant-God by slaying her old enemies.
________________________________________________________
Scale: 32mm scale miniature. If you want a scale match to 28mm miniatures, ask us to print this for you at 90% scale.
Resin Miniatures: Our resin miniatures are printed at a resolution of .04. and maintained high details with little to no marks. We spend tons of time building the custom supports to make the highest quality minis as much as possible.
Finishing: Our minis are cured and cleaned by hand. Ready to prime and paint. Some models may require assembly (if needed).
Feel free to send us your works! We would love to see that!
Follow us on IG to see more actual prints of our minis!
SYZGames is officially licensed to sell physical prints of the Artisan Guild. 
Free U.S. Shipping on all orders over $49+
Free Global Shipping on all orders $399+
All dice sets are ready to ship.
The processing time is separate from the shipping time.
Most of our minis are made by order. Please allow 1-2 weeks for your order to be processed for shipping. We make every effort to fulfill orders as quickly as possible.