Slice Orc Assassin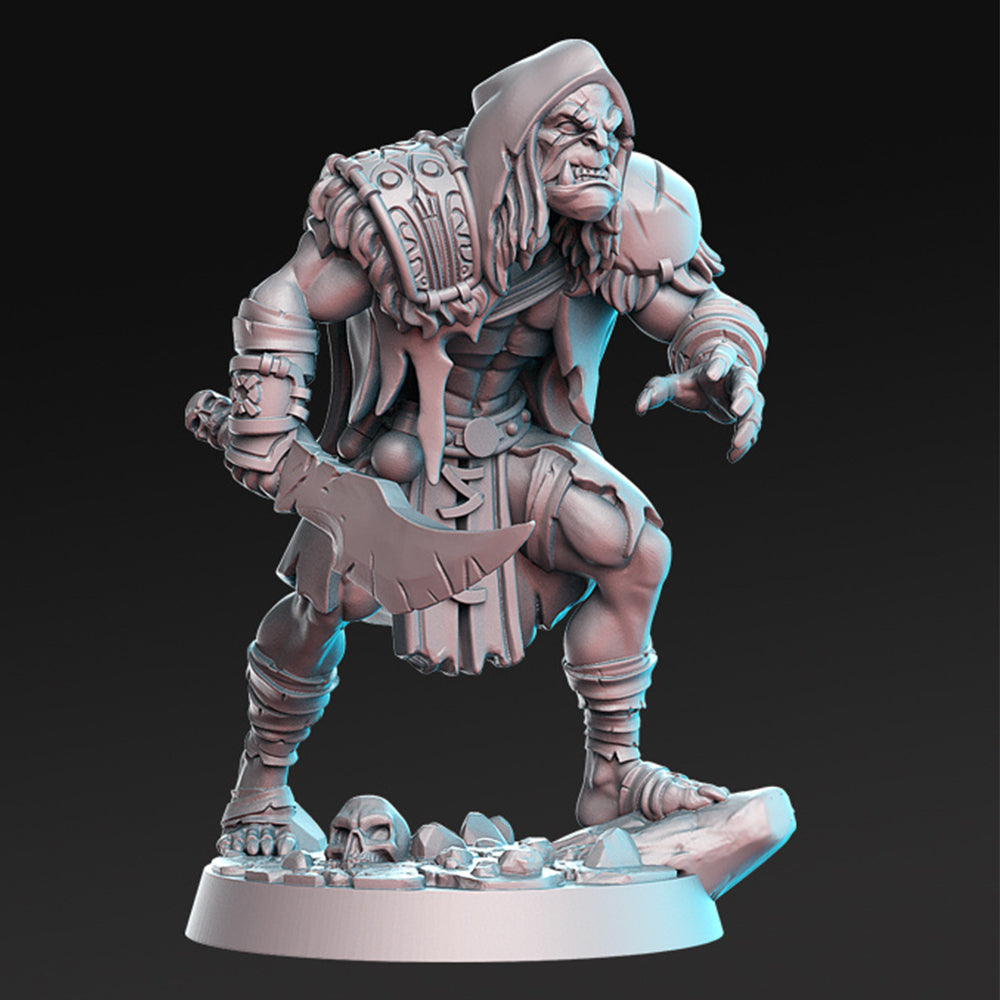 Slice (Orc Assassin)
Usually, Orcs prefer open combat and a show-off of their power. This is how chieftains are made. But there are other Orcs, too. Orcs, whose names are lost and are expelled from their clans due to some dark deeds. The most infamous of them is the one they now call Slice. A mercenary and paid killer, this hooded Orc solves problems that cannot always be overcome by open combat or a single battle. And Slice is known to be good at his knife work.

Scale: 32mm or 28mm scale miniature. 
Color: This miniature is printed using a grey-colored photopolymer resin.
Resin Miniatures: Our resin miniatures are printed at a resolution of .04. and maintained high details with little to no marks. We spend tons of time building custom supports to make the highest quality minis as much as possible.
Finishing: Our minis are cured and cleaned by hand. Ready to prime and paint. Some models may require assembly (if needed).
Follow us on IG to see more actual prints of our minis!
SYZGames is officially licensed to sell physical prints of the RN Estudio.
Free U.S. Shipping on all orders over $49+
Free Global Shipping on all orders $399+
All dice sets are ready to ship.
The processing time is separate from the shipping time.
Most of our minis are made by order. Please allow 1-2 weeks for your order to be processed for shipping. We make every effort to fulfill orders as quickly as possible.