Sapphire Female Wizard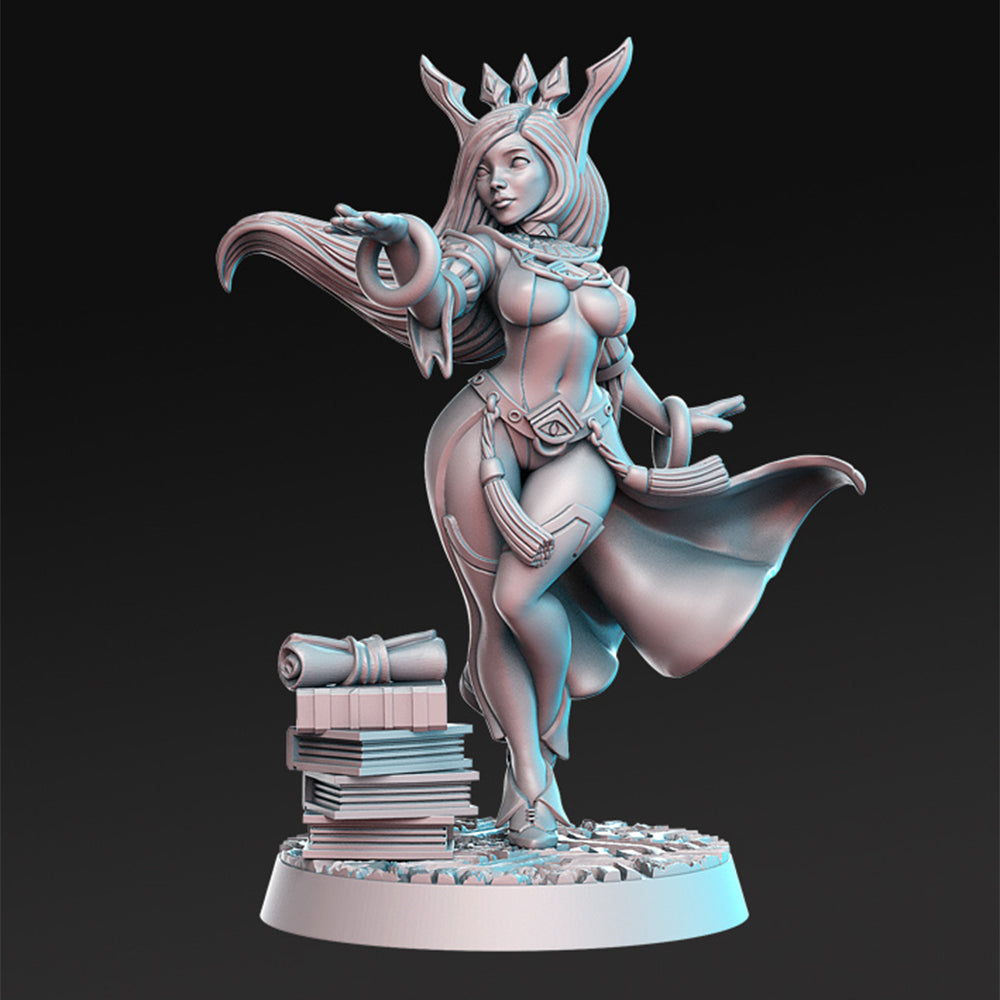 Sapphire (Arcane Dancer)
Magic is woven into the fabric of reality. Wizards, mages, and sorcerors achieve this by gesture and spellcasting. But Sapphire is different. Moving to her own aetherial music, without uttering any formula, she dances pure magic. Each twist of her feet and hands, each turn of her head, vibrates with the arcane. And her dance is a form of art, the outcome dependent on the rhythm and the mood it transports, a thing of beauty and at her will of destruction.

Scale: 32mm or 75mm scale miniature. 
Color: This miniature is printed using a grey-colored photopolymer resin.
Resin Miniatures: Our resin miniatures are printed at a resolution of .04. and maintained high details with little to no marks. We spend tons of time building custom supports to make the highest quality minis as much as possible.
Finishing: Our minis are cured and cleaned by hand. Ready to prime and paint. Some models may require assembly (if needed).
Follow us on IG to see more actual prints of our minis!
SYZGames is officially licensed to sell physical prints of the RN Estudio.
Free U.S. Shipping on all orders over $49+
Free Global Shipping on all orders $399+
All dice sets are ready to ship.
The processing time is separate from the shipping time.
Most of our minis are made by order. Please allow 1-2 weeks for your order to be processed for shipping. We make every effort to fulfill orders as quickly as possible.