Oni Clan Member Kyokin E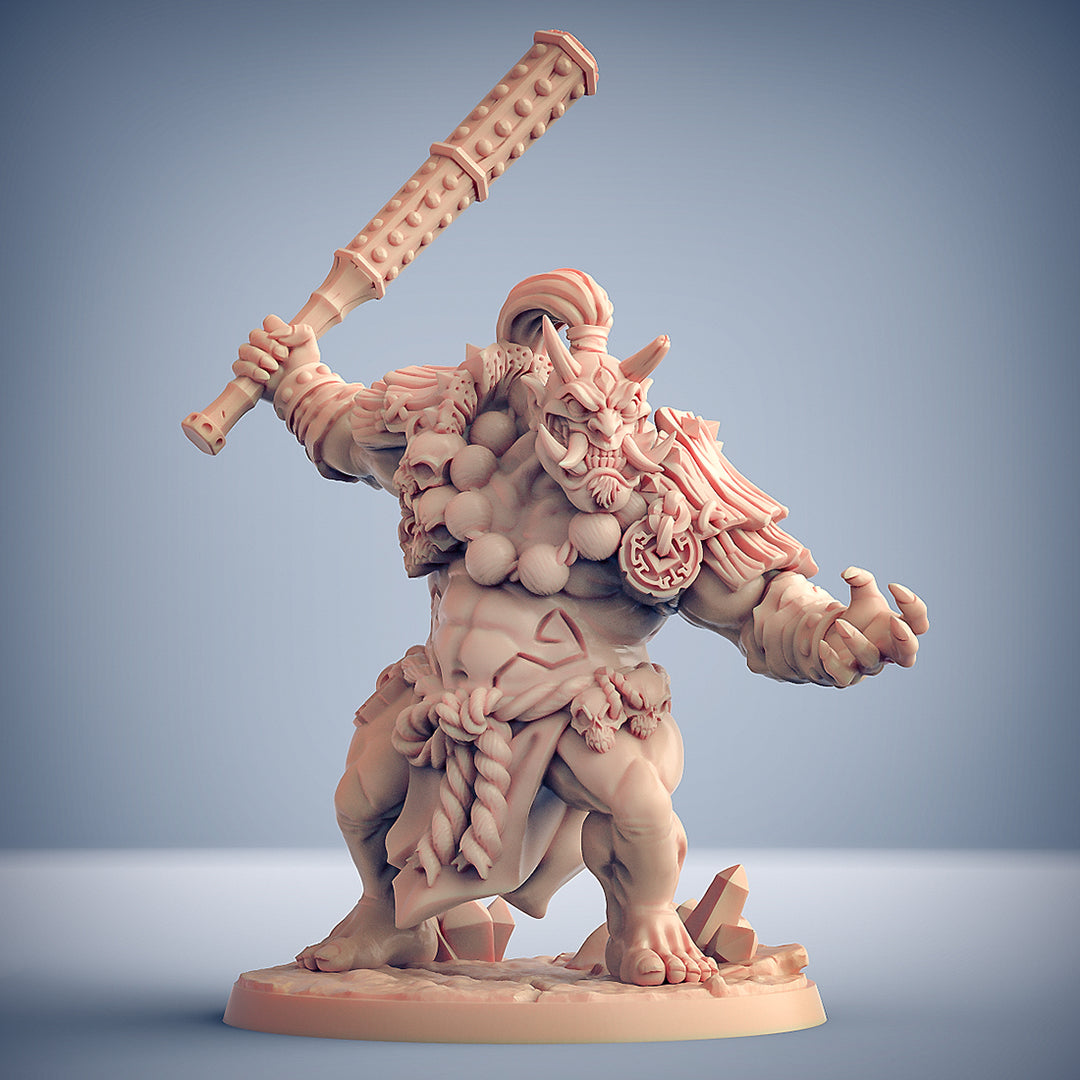 The Oni Clan, headed now by Yoshigruzu, is an orcish clan of great wisdom and honor. The time of a corrupted clan is long gone since Yoshi took the lead by slaying the old evil chief. This band of rogues of the good hearth is composed by the huge Kyogin and Oni variants of Ogre and Orcs who's blood had been mixed with one of the Demons a long time ago.
Scale: 32mm scale miniature. 

Color: This miniature is printed using a grey-colored photopolymer resin.
Resin Miniatures: Our resin miniatures are printed at a resolution of .04. and maintained high details with little to no marks. We spend tons of time building custom supports to make the highest quality minis as much as possible.
Finishing: Our minis are cured and cleaned by hand. Ready to prime and paint. Some models may require assembly (if needed).
SYZGames is officially licensed to sell physical prints of the Artisan Guild. 
Free U.S. Shipping on all orders over $49+
Free Global Shipping on all orders $399+
All dice sets are ready to ship.
The processing time is separate from the shipping time.
Most of our minis are made by order. Please allow 1-2 weeks for your order to be processed for shipping. We make every effort to fulfill orders as quickly as possible.