Gears of Antiquity Steampunk Polyhedral Dice Set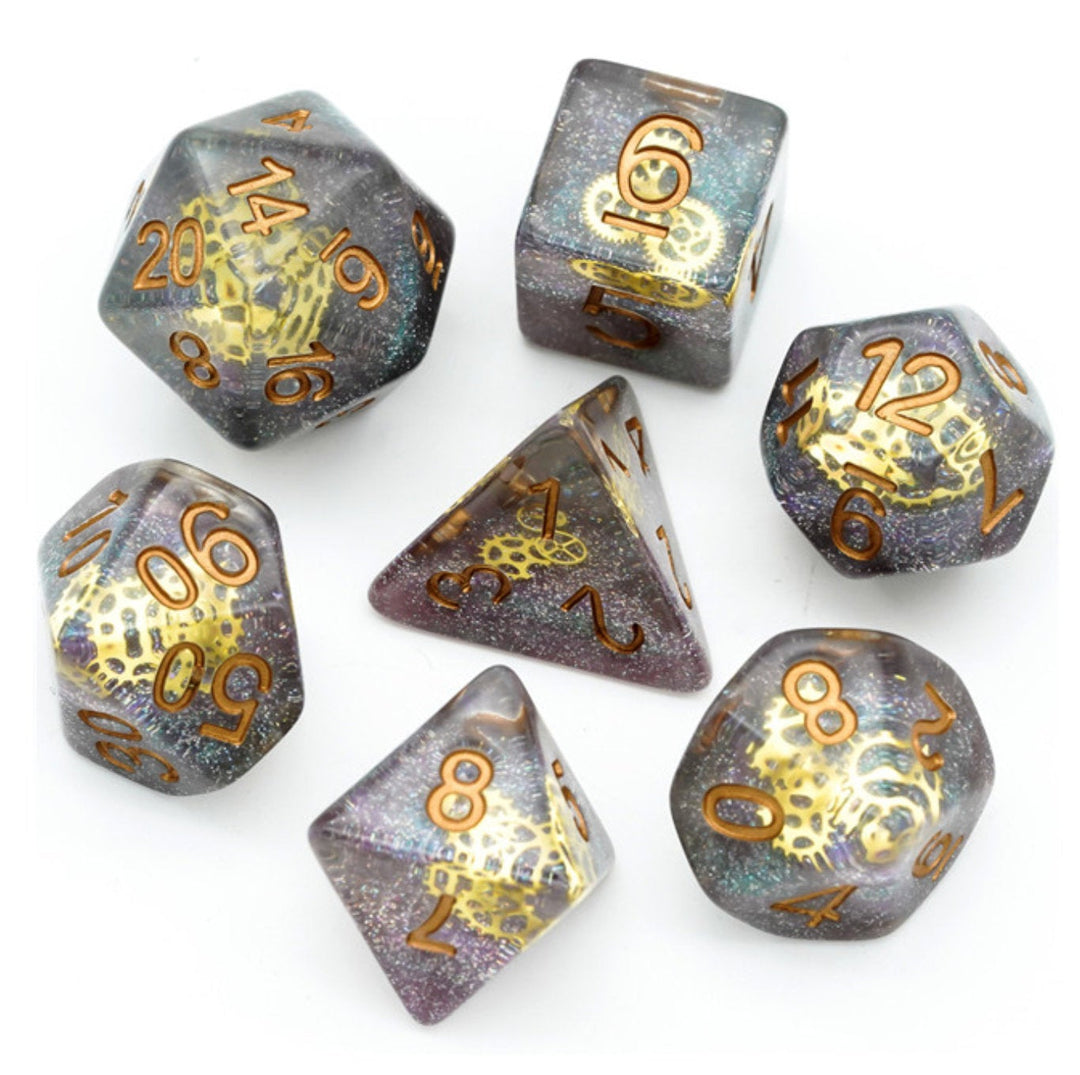 These beautiful resin dnd dice are perfect for your favorite Tabletop Role-Playing Games such as Dungeons and Dragons, Pathfinder, Savage World, Magic the Gathering, Warhammer, and many others RPG and card games.
___________________________________________________
Filled with Tiny Metal GearsInside!
The tiny gears are made of metal. They are very small and should not affect the rolling quality to a noticeable degree.
Material: Resin
Contains: 1-D4 1-D6 1-D8 1-D10 1-D10 (00-90) 1-D12 1-D20
Free U.S. Shipping on all orders over $49+
Free Global Shipping on all orders $399+
All dice sets are ready to ship.
The processing time is separate from the shipping time.
Most of our minis are made by order. Please allow 1-2 weeks for your order to be processed for shipping. We make every effort to fulfill orders as quickly as possible.