Frostdoom Shrine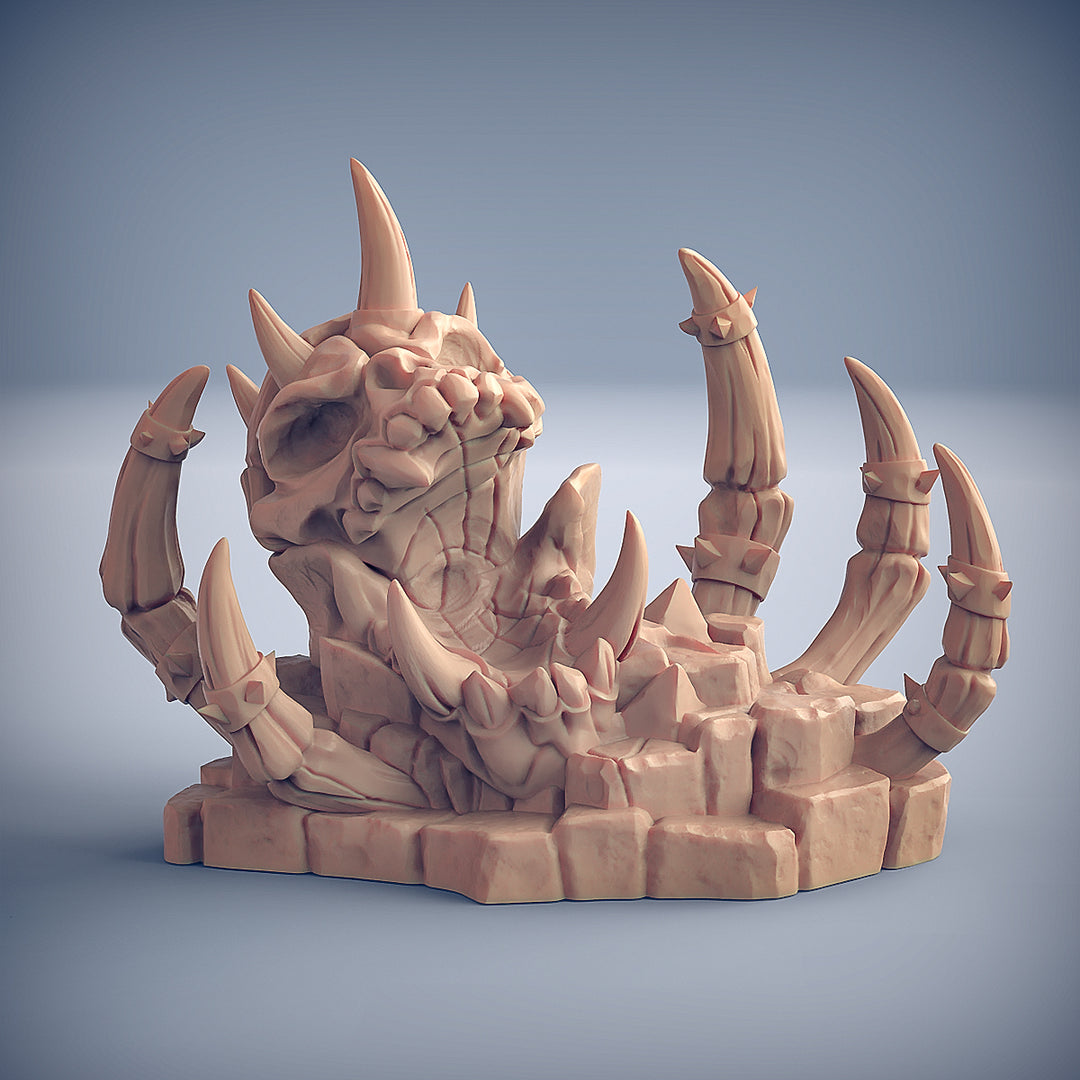 The ancient tales say that this shrine cursed by Duum, carved from the bones of a twisted Titan, is capable of rising the skeletons of those who brutally fall in battle in its surroundings. It is here that Kentargh's Helsword has been forged.

Scale: 32mm scale miniature.
Resin Miniatures: Our resin miniatures are printed at a resolution of .04. and maintained high details with little to no marks. We spend tons of time building the custom supports to make the highest quality minis as much as possible.
Finishing: Our minis are cured and cleaned by hand. Ready to prime and paint. Some models may require assembly (if needed).
Follow us on IG to see more actual prints of our minis!
SYZGames is officially licensed to sell physical prints of the Artisan Guild. 
Free U.S. Shipping on all orders over $49+
Free Global Shipping on all orders $399+
All dice sets are ready to ship.
The processing time is separate from the shipping time.
Most of our minis are made by order. Please allow 1-2 weeks for your order to be processed for shipping. We make every effort to fulfill orders as quickly as possible.