Emerald Female Wizard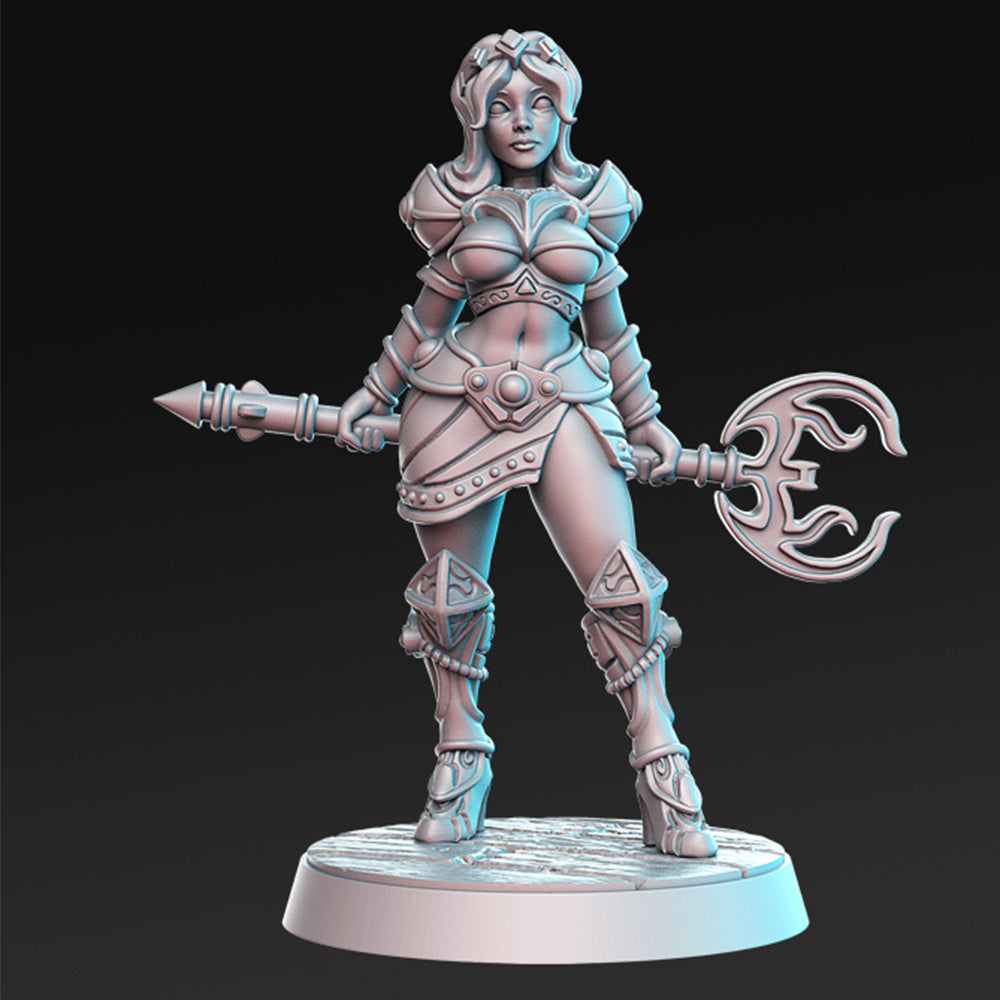 Emerald is a taciturn but amiable girl. Twin sister to Ephany, she is quite the opposite of her younger sibling. Where her sister is all about strength, Emerald uses her finesse to let the power of her opponents harmlessly pass by. Her staff is a weapon and a piece of art alike. Emerald wields it to unmatched efficiency, disarming her enemies with its finely crafted head, instead of harming or killing them. Thus she grants them time to repent and better their lives. She never grants a second chance, though.

Scale: 32mm scale miniature. If you want a scale match to 28mm miniatures, ask us to print this for you at 90% scale.
Resin Miniatures: Our resin miniatures are printed at a resolution of .04. and maintained high details with little to no marks. We spend tons of time building the custom supports to make the highest quality minis as much as possible.
Finishing: Our minis are cured and cleaned by hand. Ready to prime and paint. Some models may require assembly (if needed).
Follow us on IG to see more actual prints of our minis!
SYZGames is officially licensed to sell physical prints of the RN Estudio. 
Free U.S. Shipping on all orders over $49+
Free Global Shipping on all orders $399+
All dice sets are ready to ship.
The processing time is separate from the shipping time.
Most of our minis are made by order. Please allow 1-2 weeks for your order to be processed for shipping. We make every effort to fulfill orders as quickly as possible.