Cyphron - Bounty Hunters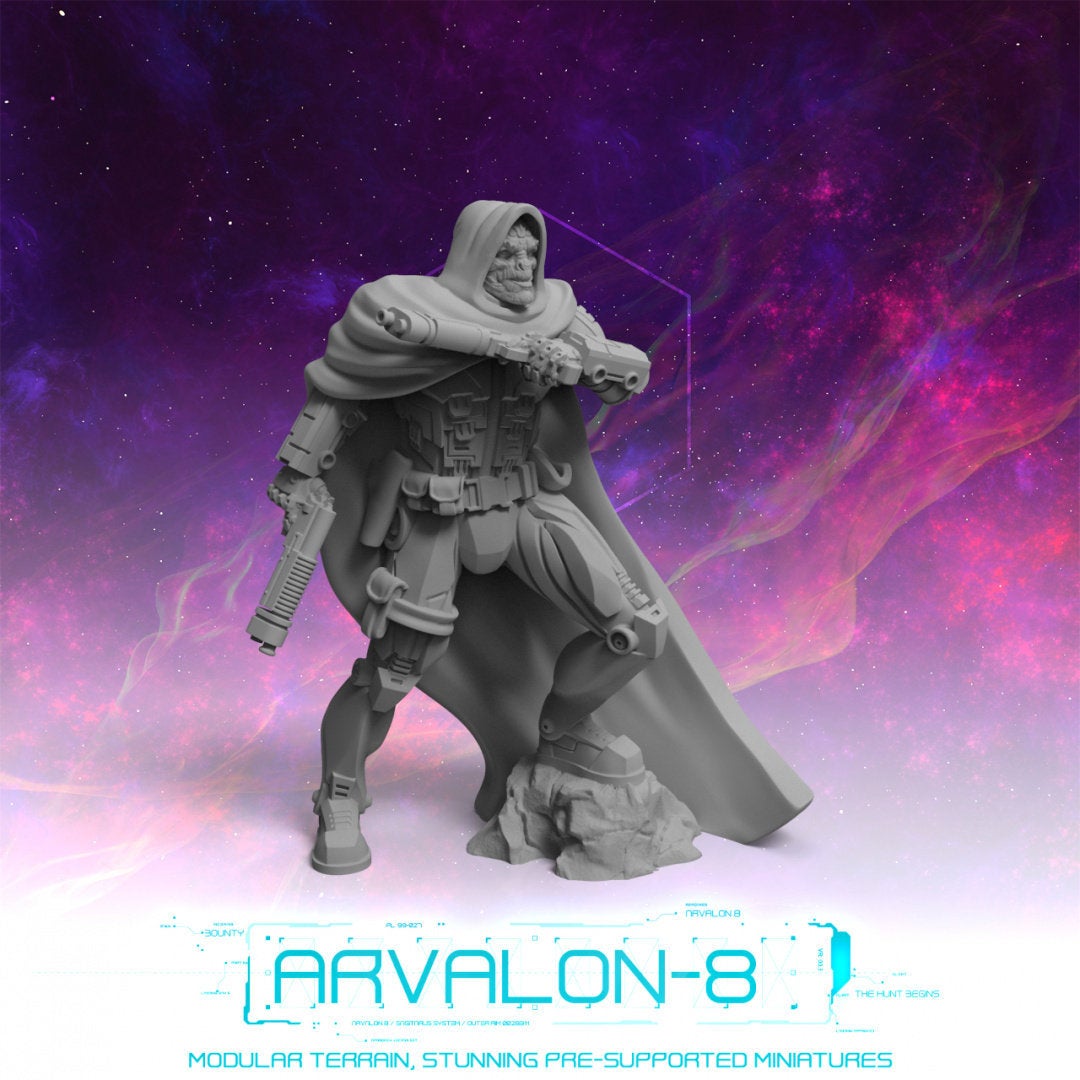 "Click.. Click.." You're empty Cyphron said to Zulian. Pulling his second pistol out of its holder, Cyphron could see the fear, he could smell it oozing from Zulians mask. "You always save the last cartridges for yourself if you don't want to be brought in, but here, I owe you one... click". The fear slowly melted away from Zulian's eyes as they went dim and lifeless.

Scale: 32mm scale miniature. No base included. Arvalon-8 32mm Base Set is available in the base section of our store.

Resin Miniatures: Our resin miniatures are printed at a resolution of .04. and maintained high-details with little to no marks. We spend tons of time building custom supports to make the highest quality minis as much as possible.
Color: This miniature is printed using a grey colored photopolymer resin.
Finishing: Our minis are cured and cleaned by hand. Ready to prime and paint. Some models may require assembly (if needed).
Follow us on IG to see more actual prints of our minis!
SYZGames is officially licensed to sell physical prints of the Arvalon-8 KS by RMPrintableTerrain.
Free U.S. Shipping on all orders over $49+
Free Global Shipping on all orders $399+
All dice sets are ready to ship.
The processing time is separate from the shipping time.
Most of our minis are made by order. Please allow 1-2 weeks for your order to be processed for shipping. We make every effort to fulfill orders as quickly as possible.