4 Letter Sized 8.5x11 Printable DM Info Sheets Digital Download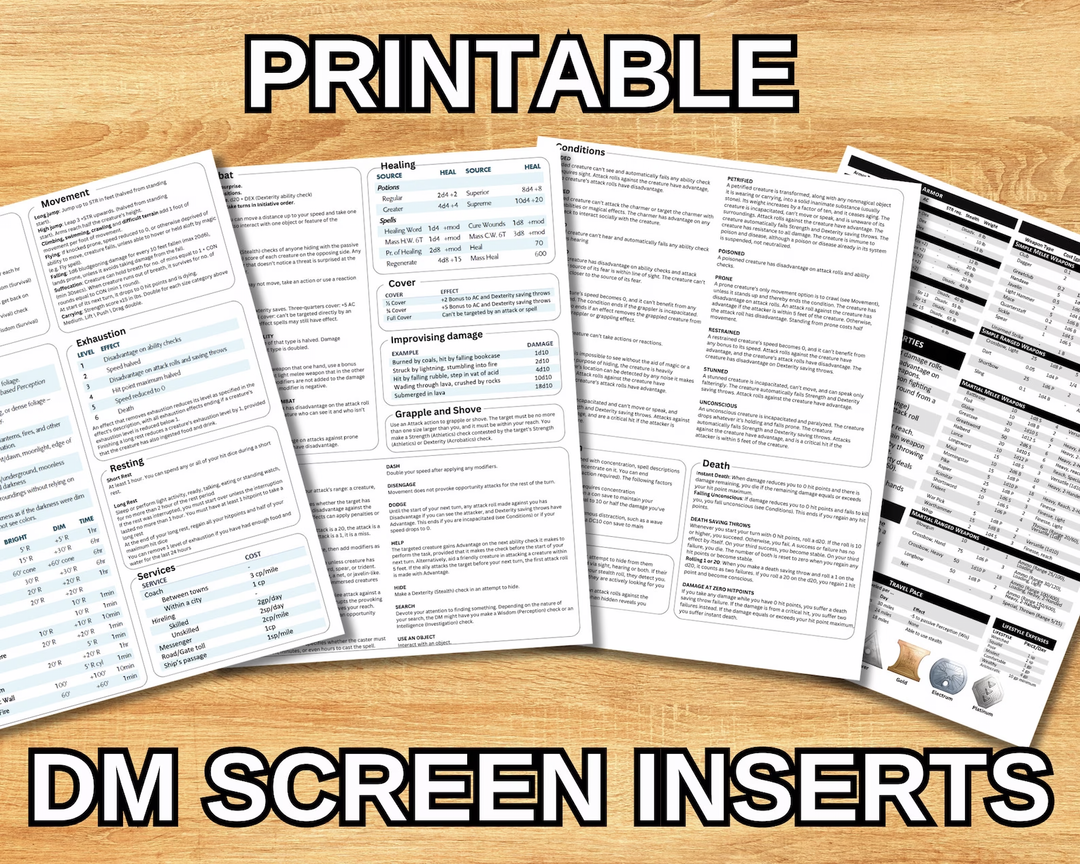 Step up your Dungeons & Dragons game with a Pack of 4 Letter Size (8.5x11 inches) Printable DM Screen Inserts. These detailed and thoughtfully designed digital downloads come in a high-quality PDF format that will bring a world of information right to your fingertips.
As a Dungeon Master, your role is pivotal and requires instant access to key information. Our inserts are crafted to facilitate that, featuring all the crucial details you need while running a game - all at a single glance. From combat mechanics to weapons and armor, everything is organized intuitively for quick reference.
After purchase, you'll receive the DM screen inserts as an instant download, meaning you can print them out and get back to your campaign with minimal downtime. The crisp, high-resolution PDF ensures a clear print every time, allowing you to focus on your adventure, not the fine print.

Free U.S. Shipping on all orders over $35+
The processing time is separate from the shipping time.
Most of our minis are made by order. Please allow 1-2 weeks for your order to be processed for shipping. We make every effort to fulfill orders as quickly as possible.
All dice sets are ready to ship.
For printable files, the download link will be sent to your email address.