Battle-Prawn Zeek Mounted Hero B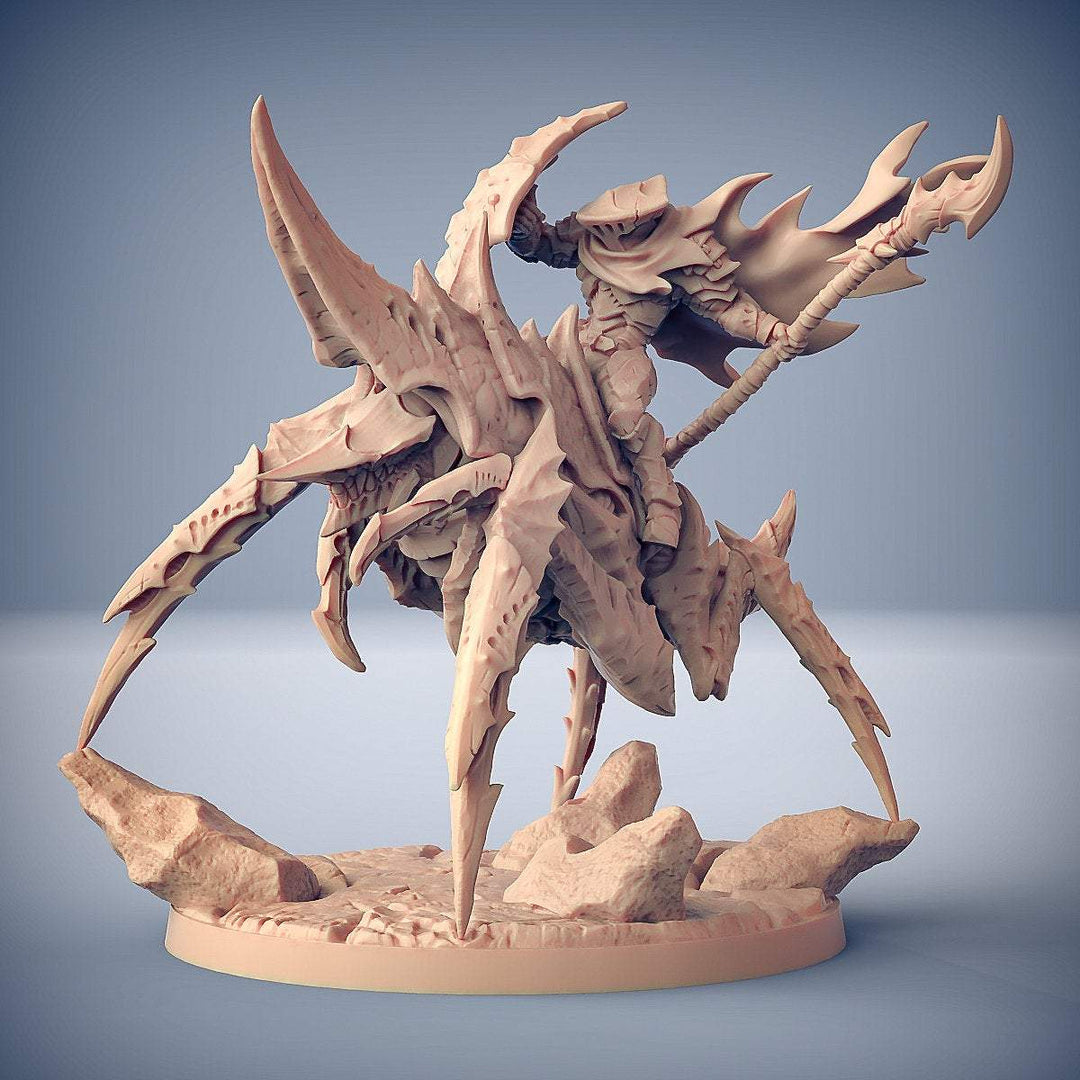 Before Nanaari, no one ever tamed a Zeek Blade. These lethal predators of the ashen desert are highly territorial and aggressive. It is said that the wise woman found a surviving Zeek Blade in its larval stage in a cave, with the rest of its family burnt down by Tialevor's Ashen Alfar. It was at that moment that Nanaari realized how every life is important and decided to save the larva, raising it like a member of her tribe. After years and several molts, the Zeek Blade known as Battle-Prawn is now a fierce and loyal toward Nanaari and Hiro Dustwalker, a precious ally against the Ashen Alfar raiders.
Scale: 32mm scale miniature. 
Color: This miniature is printed using a grey-colored photopolymer resin.
Resin Miniatures: Our resin miniatures are printed at a resolution of .04. and maintained high details with little to no marks. We spend tons of time building custom supports to make the highest quality minis as much as possible.
Finishing: Our minis are cured and cleaned by hand. Ready to prime and paint. Some models may require assembly (if needed).
SYZGames is officially licensed to sell physical prints of the Artisan Guild. 
Free U.S. Shipping on all orders over $35+
The processing time is separate from the shipping time.
Most of our minis are made by order. Please allow 1-2 weeks for your order to be processed for shipping. We make every effort to fulfill orders as quickly as possible.
All dice sets are ready to ship.
For printable files, the download link will be sent to your email address.