Ashen Alfar Inquisitors, Priests E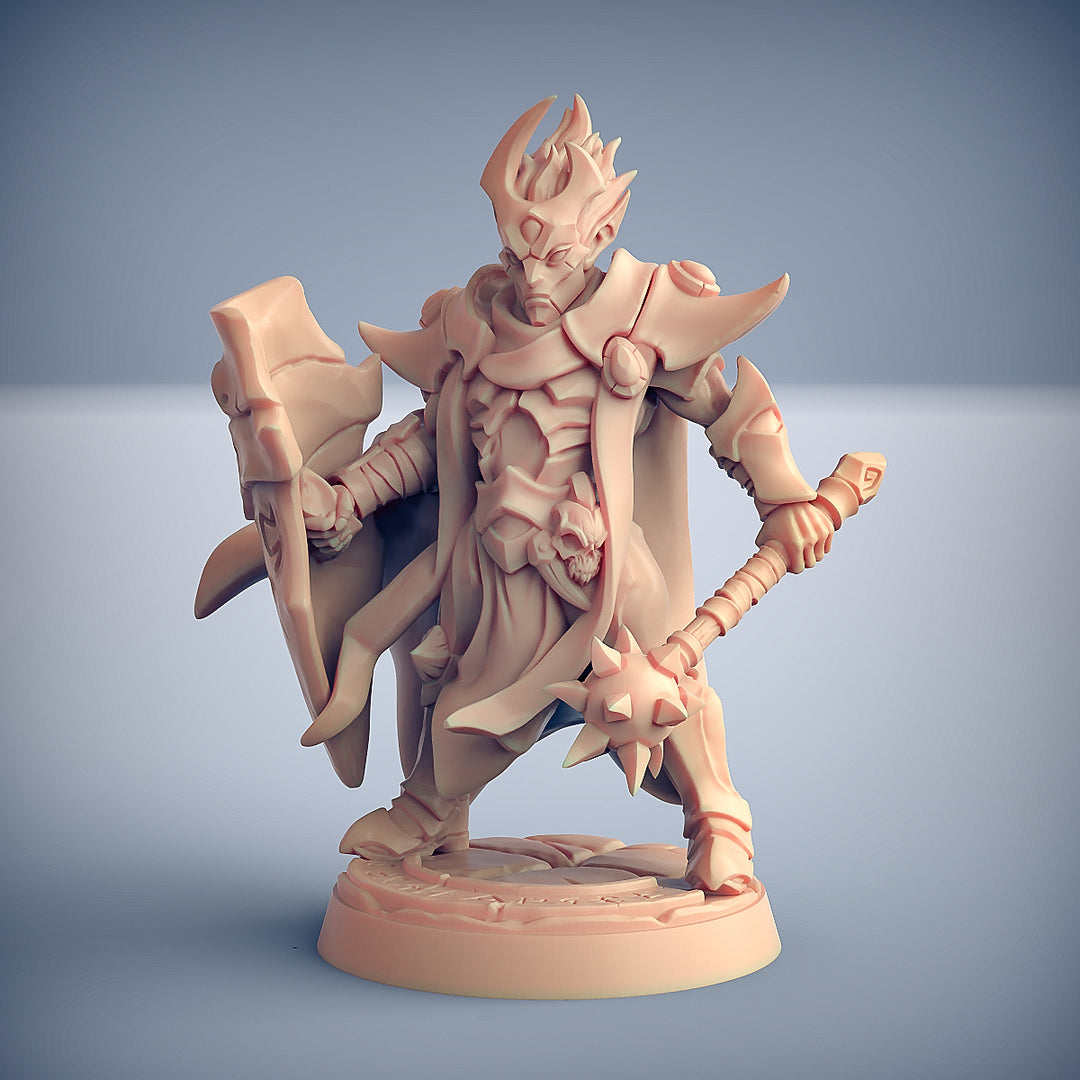 The feared and menacing Ashen Inquisitors, from the full plate enchanted armor, built with the hardened ashes of the Old Dragon, keep the lower castes submissive and make sure that no insurgencies arise: freedom of thought is not tolerated in the domain of the Tyrant-God Tialevor.
Few tasks are so important to request the presence of the soulless Ashen Priests, immortal Alfar whose deformed face is welded to a mask depicting lord Tialevor. Trained through the ages, the Ashen Priests power stands above any other living being.

Scale: 32mm scale miniature. If you want a scale match to 28mm miniatures, ask us to print this for you at 90% scale.
Resin Miniatures: Our resin miniatures are printed at a resolution of .04. and maintained high details with little to no marks. We spend tons of time building custom supports to make the highest quality minis as much as possible.
Finishing: Our minis are cured and cleaned by hand. Ready to prime and paint. Some models may require assembly (if needed).
 Follow us on IG to see more actual prints of our minis!
SYZGames is officially licensed to sell physical prints of the Artisan Guild. 
Free U.S. Shipping on all orders over $35+
The processing time is separate from the shipping time.
Most of our minis are made by order. Please allow 1-2 weeks for your order to be processed for shipping. We make every effort to fulfill orders as quickly as possible.
All dice sets are ready to ship.
For printable files, the download link will be sent to your email address.