Aerlin Druid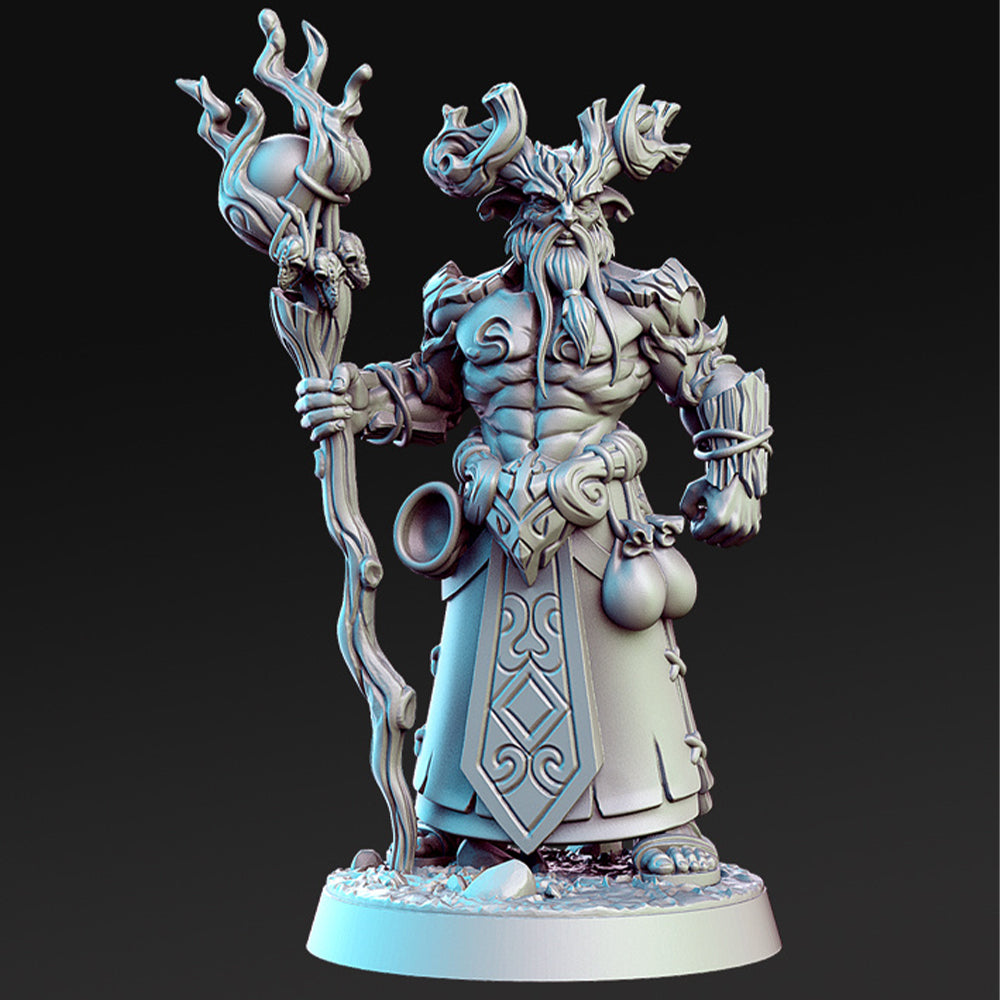 Aerlin Druid
There are those Wildelves who do not even need to don a mask to hear the whisper of the trees, the sighs of the bushes, and the voices of the spirits of the woods. The magic of the forest flows through their bodies, imbues them with the power of life itself. Aerlin is what outsiders may call a Wildelf mage, a being connected with the living forest and closer to the spirits than to the mortal realm.

Scale: 28mm, 32mm, 54mm and 75mm scale miniature. 

Resin Miniatures: Our resin miniatures are printed at a resolution of .04. and maintain high details with little to no marks. We spend tons of time building custom supports to make the highest quality minis as much as possible.
Finishing: Our minis are cured and cleaned by hand. Ready to prime and paint. Some models may require assembly (if needed).
SYZGames is officially licensed to sell physical prints of the RN Estudio. 
Free U.S. Shipping on all orders over $35+
The processing time is separate from the shipping time.
Most of our minis are made by order. Please allow 1-2 weeks for your order to be processed for shipping. We make every effort to fulfill orders as quickly as possible.
All dice sets are ready to ship.
For printable files, the download link will be sent to your email address.