Gears of Antiquity Steampunk Polyhedral Dice Set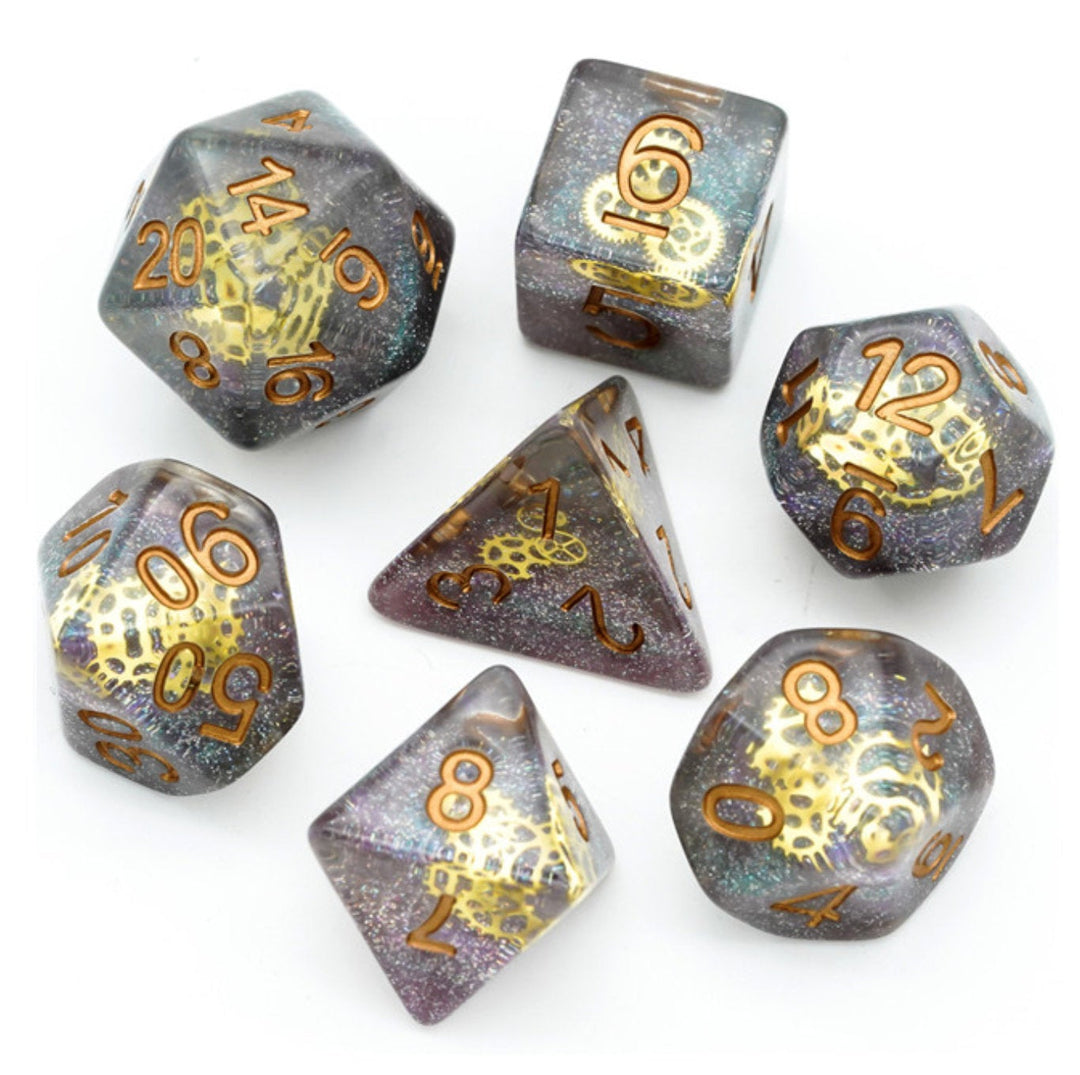 These beautiful resin dnd dice are perfect for your favorite Tabletop Role-Playing Games such as Dungeons and Dragons, Pathfinder, Savage World, Magic the Gathering, Warhammer, and many others RPG and card games.
___________________________________________________
Filled with Tiny Metal GearsInside!
The tiny gears are made of metal. They are very small and should not affect the rolling quality to a noticeable degree.
Material: Resin
Contains: 1-D4 1-D6 1-D8 1-D10 1-D10 (00-90) 1-D12 1-D20
Free U.S. Shipping on all orders over $35+
The processing time is separate from the shipping time.
Most of our minis are made by order. Please allow 1-2 weeks for your order to be processed for shipping. We make every effort to fulfill orders as quickly as possible.
All dice sets are ready to ship.
For printable files, the download link will be sent to your email address.